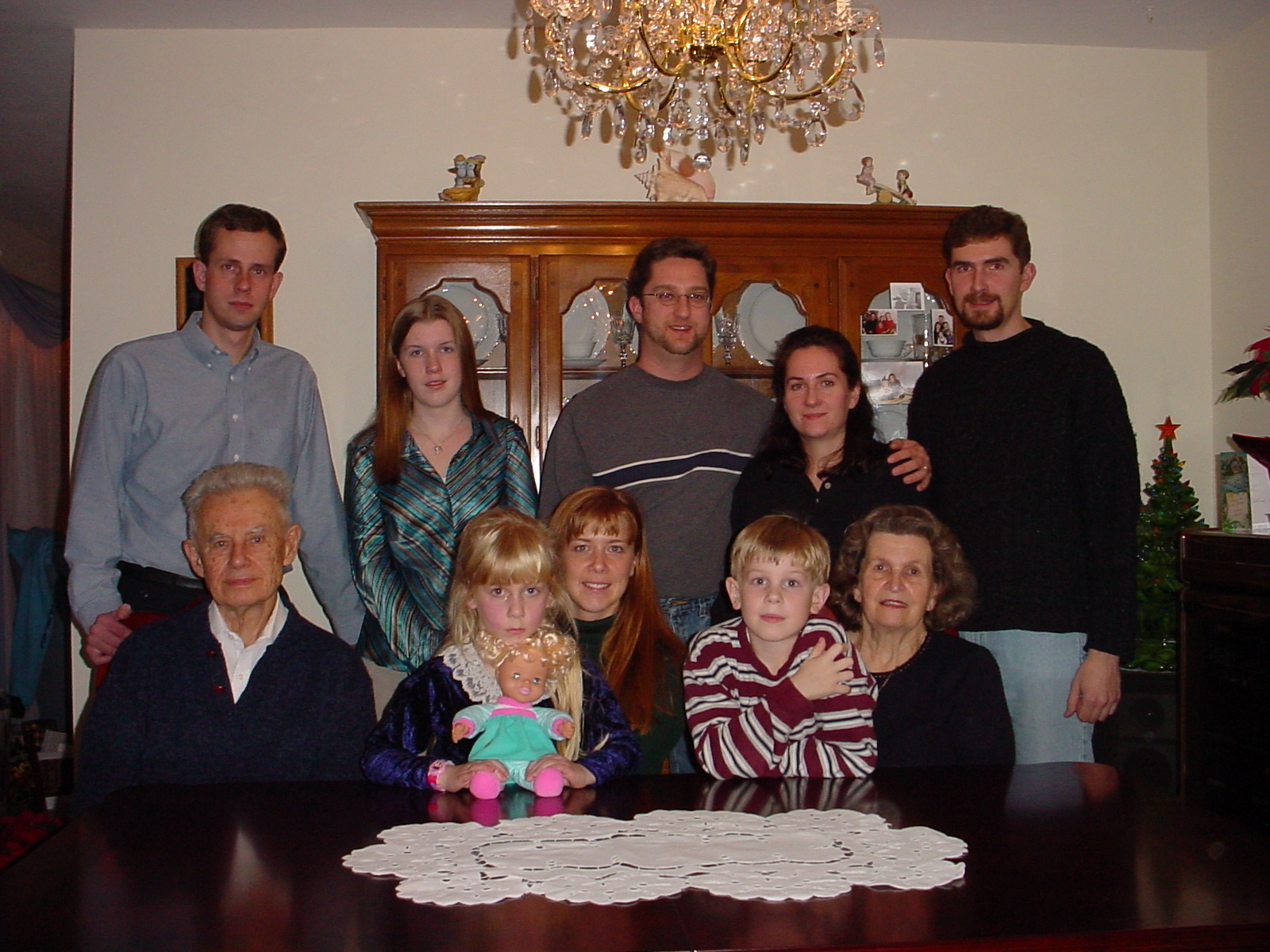 My father was the first of three children born to Polish immigrants living in Perth Amboy, NJ. He returned to Poland to for a few high school years, then returned home. After serving the US as a radio repairman in World War II, he attended Newark Institute of Technology and earned a degree in Electrical Engineering. He enjoyed (I think) a long and rewarding career with the Rome Air Development Center and is currently retired.

Mom was born in Poland, and moved to Canada to be with her uncle and other family. While there, she was introduced to my father, who was visiting a war buddy. One thing led to another, they were soon married, and settled down to live the good life in upstate NY. Times were prosperous, and three screaming children arrived, the youngest of which was me!

My older brother graduated from the University of Rochester as a Physicist and spent many a year working for Rome Labs doing important and complicated physics things (I have no clue, but I'm sure it was important). He went on to earn a Masters in Electrical Engineering, and eventually took a job with Philips near Syracuse. He's married to a wonderful wife, with three lovely and well behaved children.

Sister was an RPI graduate in Electrical Engineering (notice a trend here?), and first worked as an engineer in the thriving aluminum can industry. Next time you visit the Coke machine, be sure to spend a moment in awe, thinking of her. Feeling a need to move on, she now does something or other in the silicon wafer manufacturing industry. She's married to a tractor-driving Virginia native, who also works in the aluminum industry, and they have a cat which they creatively named "Kitty". In the late breaking news department, a bouncing baby girl recently got dropped off by the Stork!!!


---